Location
Grid reference: SD 948 224 Coordinates: 53.697N 2.079W;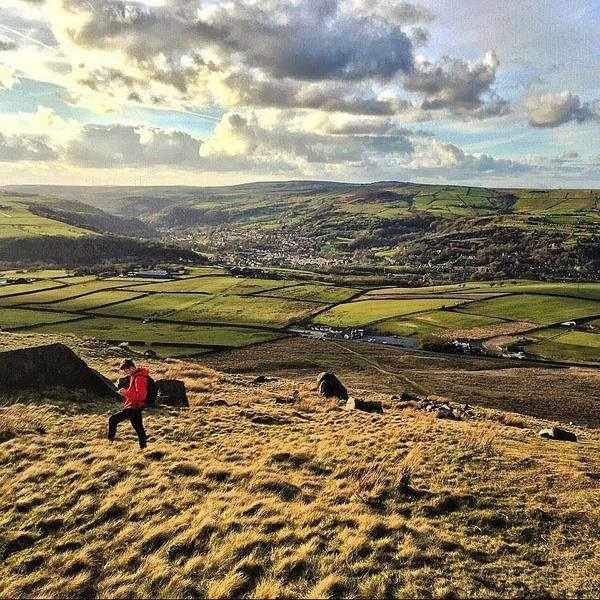 ×
Gaddings Dam is right on top of the moors and is very exposed and usually windy. Even on a hot day in the valley you can find a cold wind up at the dam. Check the weather forecast and be prepared for the conditions.
Hiking boots are a good idea. The approach path from the Shepherd's is well worn and you'll appreciate the proper footwear, especially on the descent. It is often better to descend on the grass by the path.
There is no shade from the Sun at the dam so take your own or plenty of sun block. Don't bother to take a barbecue, it's not worth the trouble of lugging everything up the hill and it will be hard to cook in the wind.
There is no road access to Gaddings Dam. It is reached by a hike up to the top of the moors from Walsden, Todmorden, or Lumbutts village.
Parking
Parking is severely limited on Lumbutts road. There's a small parking area by the gate opposite the pub but that soon fills on a busy day.
Please don't park in the Shepherd's Rest car park. It causes great problems for the landlord and on a bad day his car park can be full while the pub is empty. The landlord has been very helpful to the Gaddings Group over the years so please respect his wishes. You may be able to park on the moorland side of the road east of the bend, down the hill a hundred or so metres beyond the bend where the road widens enough but it is essential to leave passing places, otherwise the narrow Lumbutts road is easily blocked.
Definitely don't park on Lumbutts road west of the pub (the long straight between drystone walls). The road is too narrow and it will block access by buses and emergency vehicles.
On a fine weekend you'll find it impossible to park considerately on Lumbutts road and you'll just have to drop off your passengers and park elsewhere. It's about a 45 minute walk up from Todmorden or Walsden, a total of 220 metres ascent to Gaddings (this is how the locals have traditionally reached the dam).
Public Transport
Todmorden station is well serviced by trains from both Leeds and Manchester. From Todmorden bus station, catch the Walsden Circular (either the T6 or the T8) to the Shepherd's Rest.